Carrie Underwood's 'The Most Epic Thing' Could Be A Collaboration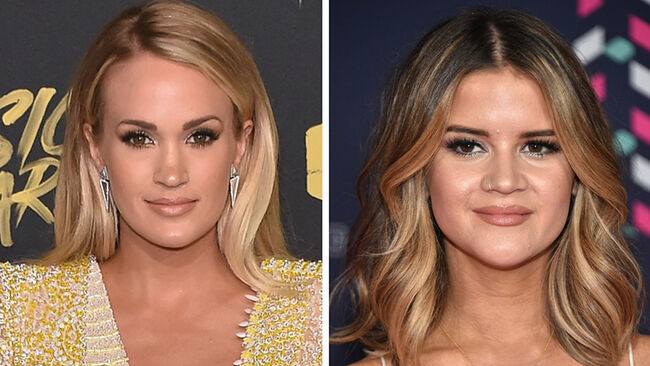 Carrie Underwood's reveals to Cody Alan that 'The Most Epic Thing Ever' could be a collaboration with Maren Morris.
Candidly, Carrie Underwood told Cody Alan that she handpicked her 'Cry Pretty Tour 360' lineup by stating, "I'm not helping anyone out by taking them on tour with me. These acts are deserving to be there." Maddie and Tae and Runaway June are eager and humbled to make the list.
Underwood has also been incredibly vocal with her stance on seeing more females dominate airwaves and tour routes. CMT Senior Vice President, Leslie Fram joins Underwood's message to empower women within the format and for the first time ever, the 'CMT Artist of the Year' show will be a platform honoring only females. The honoree list; Carrie Underwood, Kelsea Ballerini, Miranda Lambert, Maren Morris, Little Big Town's Karen Fairchild and Kimberly Schlapman; and Lady Antebellum's Hillary Scott.
The landscape is changing and the conversation is bold. So, what could be coming? We hope new female collaborations! Underwood and Lambert's smash "Something Bad" could lead to something really good.
It is known that Morris reached out to Carrie for a collaboration. The two have written together in the past, which makes the idea not far-fetched.
WATCH the video to hear what Carrie shares and mark your calendars to watch the CMT 'Artist of the Year' show live from Nashville on Oct. 17 at 8 p.m. ET.
Photo Credit: Getty Images.