Jackie Lee Reveals Two-Time Cancer Battle with New Song 'Long Year'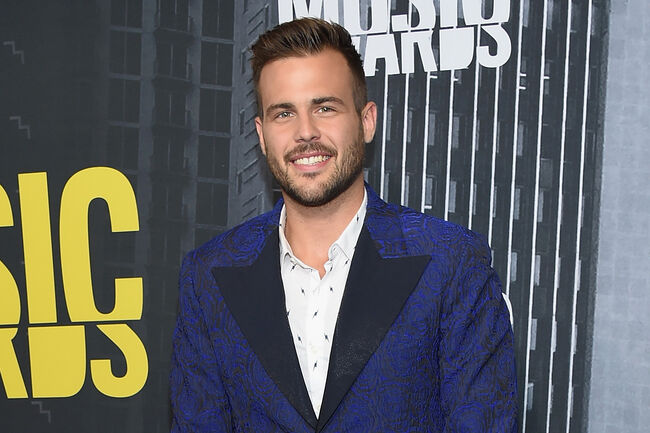 Jackie Lee is turning his setback into a comeback.
The rising country star today (May 21) drops "Long Year," a song he wrote about losing his mom to ovarian cancer in June 2016.
In the incredibly personal music video for the song, Jackie reveals he was diagnosed with testicular cancer just three months after he lost his mom. After he had surgery to remove his cancer that December, the Maryville, Tennessee, native went for a checkup in August and was diagnosed with cancer a second time—this time in his lymph system.
"I did my first round of chemo in October, and I even had shows through the first weekend in November," Jackie tells CMT.com. "I was hopeful throughout the whole process, and obviously, nobody wants cancer. They were very hopeful from the beginning. Now my hair is coming back, which I'm super stoked about. I'm super thankful."
The footage in the "Long Year" music video was shot during Jackie's chemotherapy treatments, but he "contemplated not letting anyone know" because he "didn't want to be known as the guy who had cancer."
"But my producer Aaron Eshuis, said it best, 'This isn't your story, this is just a part of your story,'" Jackie says. "My hope with this video, whoever watches it, is that it encourages others to see that I'm a regular person that got dealt some pretty crappy cards, and I found a way to overcome it and get through it. I want people to know they can, too."
Jackie's cancer is now in remission. Watch the "Long Year" music video below.