What if Superman had a GoPro?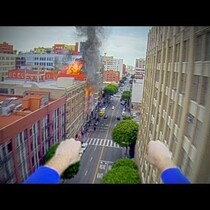 Posted March 18th, 2014 @ 4:30pm
Corridor Digital strapped a GoPro camera on "Superman" for the day while he flew around town fighting crime and helping citizens. The video ends with the man of steel returning the GoPro to its rightful owner. This is WAY COOL!